10865 Pinehigh Drive, GREAT job on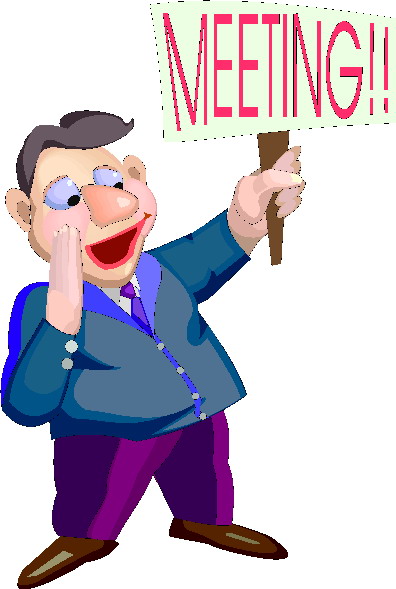 1st Quarterly Homeowner Information Meeting of 2014
The quarterly meeting was held on January 26, at the Kroger Community Room
at 7:00 PM.

It was not an official business meeting but an opportunity to ask questions, make comments and suggestions, and to find out about board activities and plans for the community.

A way to be informed. Have a voice. Know what is going on in your community.

Thank you to the homeowners who were able to make attendance.

RECAP HOA Informational Meeting for Homeowners January 26, 2014
All board members present – 3 homes represented at the meeting.
The Financial report was given regarding budget and dues collection. Reminder – dues were
due on 12/31/13. The $15.00 per month late fee is in effect.
TEAMS/COMMITTEES:
Communication: We use our website, emails, facebook, mailbox handouts and signs at the
entrances to communicate with homeowners. The website has contact information for the
COVENANTS/COVENANT VIOLATIONS:
We are experiencing more major covenant violations in the community. The covenant
amendment presently being considered will help with this problem. If you have not voted,
please do so.
The homeowners at the meeting expressed some concern about the effect this amendment
would have on their personal situation. The board will consider some options discussed at
DETENTION POND:
The detention pond is functioning properly. It will be inspected in February by the city
and a report will be issued at that time.
GOVERNMENT:
The tract of land at Buice Road & Kimball Bridge Road is waiting for approval for
development. This project would back-up to homes in our community along Pineset Drive.
Twenty single family homes would be built on this tract and would range in price from
LANDSCAPE:
We are preparing to do some landscape improvements at the main entrance. The 4 remaining
pear trees are to be removed for safety as well as aesthetic reasons and replaced with proper
SOCIAL:
We plan to focus social events in 3 areas. We will re-establish the informal Friday night "mingles"
that were started in 2012. The "spring fling" ice cream social will be repeated. This year, weather
permitting, we plan to combine it with another garage sale. Halloween will continue to be the
WELCOME:
We are trying to ascertain the name and email address of new homeowners and tenants. If
someone that you know is not on the email list, please advise them to contact one of the board
BEST DECORATED December 2013
The winner for the Best Decorated House/Yard for the season goes to:
10880 Pinehigh Drive.  Good job McFarlane's! 
Thanks to everyone that participated - there was some very good competition. 
Best wishes to all for the holidays. The HOA Board

  By day....
  By night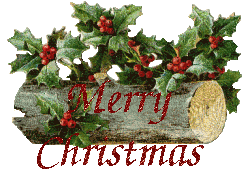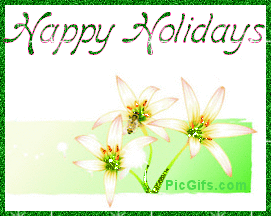 Happy Hanukkah 
         Happy Kwanzaa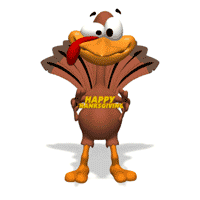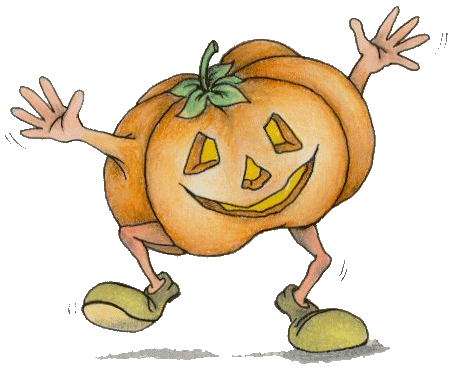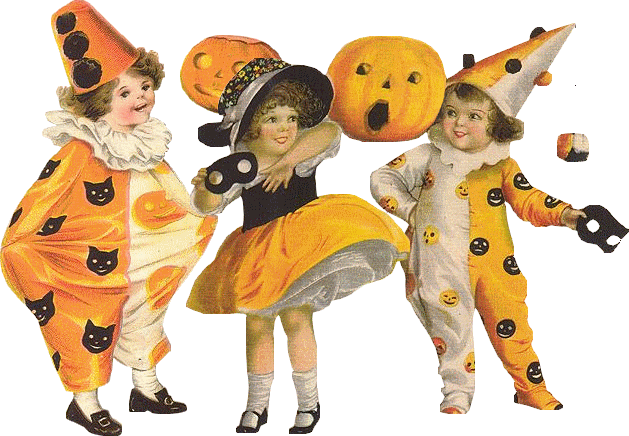 Thank you to everyone that came out to the Halloween Party on Oct. 31st. 
It was great to see so many of you and everyone had a very good time.                                                                                                                                
Best Pumpkin was won by Elizabeth and Fred Wilson
Best Yard Decorating was won by Sadie and Marley Edles
Special thank yous to the Board and the Social Team for organizing everything,
and our grill master and all of those who came and volunteered their time to help.                     

ANNUAL HOMEOWNERS MEETING
 

The annual homeowners meeting was held on Sunday September 22, 2013 at the
Kroger Community Room at 7:00 pm. Thank you to Officer Waddell for stopping by
and giving a talk on security issues in the area and what we can do and watch for.
Thank you to the homeowners that did attend the meeting. Your support of your
community is greatly appreciated.

Notes from the meeting can be viewed at the following link: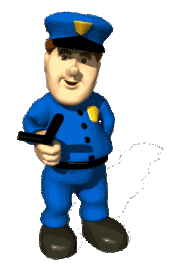 From our PACT officer Billy Waddell:
2014 Citizens Academy - Click the link for details


On November 10, 2013, around 6PM, the Alpharetta Police Department received a call
of a suspicious person in the area of the 2200 block of Lake Shore Landing, near Lake
Windward. The informant stated that while his 5 year old daughter was playing in their
driveway, a red car pulled up in front of the house. The occupant/driver of the car whistled
at the child and then motioned for her to approach the car. The child screamed and ran into
the house, and the occupant drove off. The child was unable to provide a more specific
description of the car, and could only describe the occupant as being White, with short,
The specific intentions of the occupant are unknown, but such situations are a good
reminder as to the importance of speaking with your children about strangers and the
potential danger they may pose.
If you or a family member experience a similar incident, contact the
Alpharetta Police Department via 9-1-1 immediately.

Reminder:  Lock your car doors. Do not leave valuables out in plain sight in your
vehicles.  Purses, wallets, cell phones, GPS, laptops, cash, credit cards, bookbags
etc. 
Thieves are watching and walking around, it takes seconds for these guys to
smash
and grab. If you need to leave these items in your car, put them in the trunk
before
you get to your destination so you are not observed putting them in the trunk
and leaving
your car.  This is happening in parking lots at parks, fitness centers, stores,
driveways at
home and everywhere.
A house was burglarized in the area of your neighborhood yesterday (081413). The house was
on Waters Road and it backed up to a neighborhood. Please continue to keep an eye out for any
suspicious person's or vehicles within your neighborhoods. With your (citizen's) help we will catch
these people that continue to enter people's houses and take their property.

Thanks in advance, and I will continue to keep you updated with any others near your residence.

Residential Burglary are still going on in the Johns Creek, south Forsyth and Alpharetta areas.
Please keep an eye out for any suspicious activity in your neighborhoods.
One house on Pinehigh Drive located damage to the front door with possible pry marks.
No entry was made. Most have been rear door entries in our city.

Overnight on 07-10-13 a vehicle was entered on Pinewalk Drive. Vehicle was parked in the garage
(garage door left open) and a Purse was left inside the vehicle. Purse was taken and some of the property
from the purse was located across town on Webb Bridge Road.
Please remind the neighborhoods that leaving items in your vehicle (at home or away from home)
is a crime
of opportunity. John's Creek Police Dept has been getting hit for entering auto's along Haynes
Bridge Road
in the past week. We had a few in the Berkshire Manor neighborhood (off Haynes Br Rd
by the Johns creek
city Limits) last weekend (Sat Night- Sunday Morning).
Please keep an eye out for any suspicious activity in the neighborhoods. Also know where your young
adults
are at night time (school is out and that gives them a chance to follow others and do things that
Mom and Dad
are not knowing about). Reminder GA law curfew is 2300 on weekdays and 0000 hours
Just keeping you informed.
 
 *********************************************************************************************
Several situations have arisen recently concerning large trees in the community. There are many large
trees
on small lots that are presenting a problem. These trees are getting old, and some show signs of
disease or
deterioration. Some homes and some of the streets may be in danger of these trees losing
large limbs or falling
themselves and endangering the homes and property in the immediate area. This
is a situation every homeowner
should evaluate for his/her safety and for their neighbors'.
There are liability issues as well.
The homeowners association has no responsibility in this area. This is only to notify you of the situation.
If this
applies to you and your property, you should contact your insurance company. The city of
Alpharetta
has an
arborist who can provide some information as well.
His name is Will Eberly, and he can be reached at
678-294-6200.
The Pines HOA Board
 
*********************************************************************************************
After several weather delays, the "Spring Fling" was held Sunday afternoon at Pat and Susan's
 house.
Yogli Mogli supplied the frozen yogurt and toppings, and Pat cooked the hotdogs. Officer Waddell
from the Alpharetta
Police Dept. was there to answer questions and talk about neighborhood security. We
had approximately 75 to 80 neighbors in attendance (adults and children) and 6 or 7 pets. Some new
neighbors were present and provided us an opportunity to welcome them to the community.

Watch your emails and mailboxes for a notice about informal get-togethers during the summer. These
social events are hosted by residents for everyone who lives in the Pines. These are NOT board-sponsored,
but the board does support attending, as you have an opportunity to meet neighbors. These gatherings
include adults, kids, and pets.

The other annual social event in The Pines will be the Halloween party.

A quick word about board members – WE NEED TWO!! We are losing several good board members
who have provided a lot of support to the board and this neighborhood for several years. We need some
replacements – people who will do a small amount of work for their community. Please call Joel
@ 678-618-3464 if you can help…
 

QUARTERLY HOMEOWNER INFORMATION MEETING
The quarterly informational HOA meeting was held on Tuesday night - May 21 - at
7:30 pm
in the Kroger Community Room.
Thank you to the homeowners that came out to attend the meeting.
A special thank you to our P.A.C
.T. Officer Waddell, for attending a
nd answering
questions
homeowners had, as well as providing some great information.
Click on the link for the notes from the meeting:
*********************************************************************************************
Please visit the Alpharetta News section for information regarding a recent scam
going on in the area as reported by the Alpharetta Police Department.  
The Pines Yard of the Month, 2013
Congratulations to 10835 Pinehigh Drive
for having the October 2013 Yard of the Month.
Congratulations to 4290 Pineset Drive
for having the September 2013 Yard of the Month.
Congratulations to 10825 Pinehigh Drive 
for having the August 2013 Yard of the Month.
Congratulations to the Wilson's of Pine Vista Blvd.
for having the May 2013 Yard of the Month.
Congratulations to Debbie Dixon-Harrod of Pinehigh Drive
for having the June 2013 Yard of the Month.
 Congratulations to the  Rosenweig's of Pine Vista Blvd.
for having the July 2013 Yard of the Month.
Alpharetta Director of Public Safety Notice:
2013 Alpharetta Citizens Academy:
******************************************************************* 
Alpharetta News
(click heading for full article): 
 *******************************************************************
Community Pets
This is a reminder to pet owners about responsibility for their pets – dogs in particular.
We have recently had several complaints about owners who do not clean up after their
dogs and / or allow their dogs to run freely in the community. Each pet owner must
clean up after his/her pet. This is required in our covenants (#27). Fulton County has
a leash law that requires pets outside the home to be kept in a fenced area or to
be on a leash. Please do not let your dog relieve him or herself on your neighbors lawns.
If it
happens please pick it up. Obviously, there are health, safety and sanitation reasons
Not every dog is comfortable with other dogs or people they don't know just coming right
up to them. Some could have health issues or be recovering from an illness, some could be
fearful or reactive and others could be in training. Keep control of your dog at all times
and ask permission before approaching. If an owner says No you can't pet him/her or please
stay back, then please listen to the owner. They know what their furry friend can and cannot

Please cooperate with these requirements, and show respect for your neighbors
and your community. 
 
*******************************************************************