Please see the Alpharetta News Tab for an

important announcement for Sunday 6/29!
Bike Event To Close GA 400, Impact Local Streets This Sunday

We had a beautiful day for the "Spring Fling" on Saturday.
A

big thank you

to Pat and Susan who hosted it at their house again. 
Yogli Mogli supplied the frozen yogurt and toppings, and Susan cooked the hot dogs.
Our PACT Officer Waddell from the Alpharetta Police Dept. was there to answer
questions and talk about neighborhood security.

We had approximately 75 to 80 neighbors in attendance (adults and children) and 5 pets.

Thank you to everyone who came out it was great fun!


Congratulations to all of the graduates of 2014
The Pines Yard of the Month, 2014
Congratulations to 4280 Pine Vista Blvd.

for having the June 2014 Yard of the Month.
Congratulations to 10980 Pinehigh Drive
for having the May 2014 Yard of the Month.

Congratulations to 4220 Pine Vista Blvd.
for having the April 2014 Yard of the Month
.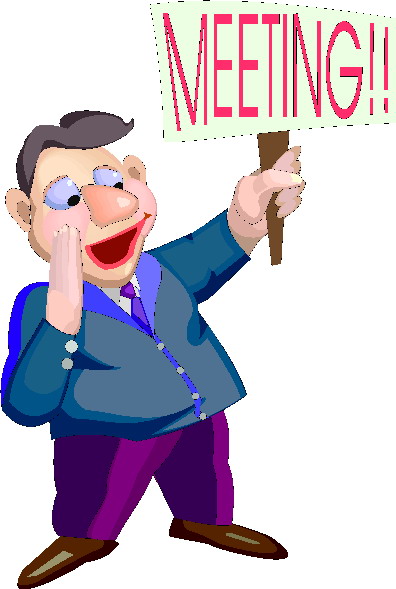 1st Quarterly Homeowner Information Meeting of 2014
The quarterly meeting was held on January 26, at the Kroger Community Room
at 7:00 PM.

It was not an official business meeting but an opportunity to ask que
stions, make comments and suggestions, and to find out about board activities and plans for the community.

A way to be informed. Have a voice. Know what is going on in your community.

Thank you to the homeowners who were able to make attendance.

RECAP HOA Informational Meeting for Homeowners January 26, 2014
All board members present – 3 homes represented at the meeting.
The Financial report was given regarding budget and dues collection. Reminder – dues were
due on 12/31/13. The $15.00 per month late fee is in effect.
TEAMS/COMMITTEES:
Communication: We use our website, emails, facebook, mailbox handouts and signs at the
entrances to communicate with homeowners. The website has contact information for the
COVENANTS/COVENANT VIOLATIONS:
We are experiencing more major covenant violations in the community. The covenant
amendment presently being considered will help with this problem. If you have not voted,
please do so.
The homeowners at the meeting expressed some concern about the effect this amendment
would have on their personal situation. The board will consider some options discussed at
DETENTION POND:
The detention pond is functioning properly. It will be inspected in February by the city
and a report will be issued at that time.
GOVERNMENT:
The tract of land at Buice Road & Kimball Bridge Road is waiting for approval for
development. This project would back-up to homes in our community along Pineset Drive.
Twenty single family homes would be built on this tract and would range in price from
LANDSCAPE:
We are preparing to do some landscape improvements at the main entrance. The 4 remaining
pear trees are to be removed for safety as well as aesthetic reasons and replaced with proper
SOCIAL:
We plan to focus social events in 3 areas. We will re-establish the informal Friday night "mingles"
that were started in 2012. The "spring fling" ice cream social will be repeated. This year, weather
permitting, we plan to combine it with another garage sale. Halloween will continue to be the
WELCOME:
We are trying to ascertain the name and email address of new homeowners and t
enants. If
someone that you know is not on the email list, please advise them to contact one of the board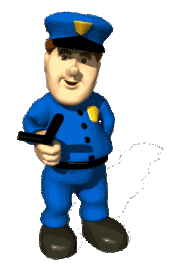 From our PACT officer Billy Waddell:
Hazardous Weather Outlook For 4/28 and 4/29
National Weather Service forecasts indicate the potential for hazardous weather
conditions to impact theAlpharetta Area tonight and into tomorrow morning.
Isolated damaging winds, large hail, and tornadoes will be possible.
Residents are encouraged to monitor local weather forecasts and broadcast stations
for weather updates throughout the evening. This is also an excellent time to check the
batteries in your weather alert radios or to purchase such a device if you do not already
have one. We also encourage residents to sign-up for our free CodeRed Alert System,
which is designed to quickly provide information via telephone in an emergency situation.
Assistant City Administrator
Url: www.alpharetta.ga.us
2014 Citizens Academy - Click the link for details

Reminder:  Lock your car doors. Do not leave valuables out in plain sigh
t in your
vehicles.  Purses, wallets, cell phones, GPS, laptops, cash, credit cards, bookbags
etc. 
Thieves are watching and walking around, it takes seconds for these guys to
smash
and grab. If you need to leave these items in your car, put them in the trunk
before
you get to your destination so you are not observed putting them in the trunk
and leaving
your car.  This is happening in parking lots at parks, fitness centers, stores,
driveways at
home and everywhere.
 *********************************************************************************************
Several situations have arisen recently concerning large trees in the community. There are many large
trees
on small lots that are presenting a problem. These trees are getting old, and some show signs of
disease or
deterioration. Some homes and some of the streets may be in danger of these trees losing
large limbs or falling
themselves and endangering the homes and property in the immediate area. This
is a situation every homeowner
should evaluate for his/her safety and for their neighbors'.
There are liability issues as well.
The homeowners association has no responsibility in this area. This is only to notify you of the situation.
If this
applies to you and your property, you should contact your insurance company. The city of
Alpharetta
has an
arborist who can provide some information as well.
His name is Will Eberly, and he can be reached at
678-294-6200.
The Pines HOA Board
 
 *********************************************************************************************

Please visit the Alpharetta News section for information regarding a recent scam
going on in the area as reported by the Alpharetta Police Department. 
Alpharetta Director of Public Safety Notice:
2013 Alpharetta Citizens Academy:
*******************************************************************
Alpharetta News
(click heading for full article): 
 *******************************************************************
Community Pets
This is a reminder to pet owners about responsibility for their pets – dogs in particular.
We have recently had several complaints about owners who do not clean up after their
dogs and / or allow their dogs to run freely in the community. Each pet owner must
clean up after his/her pet. This is required in our covenants (#27). Fulton County has
a leash law that requires pets outside the home to be kept in a fenced area or to
be on a leash. Please do not let your dog relieve him or herself on your neighbors lawns.
If it
happens please pick it up. Obviously, there are health, safety and sanitation reasons
Not every dog is comfortable with other dogs or people they don't know just coming right
up to them. Some could have health issues or be recovering from an illness, some could be
fearful or reactive and others could be in training. Keep control of your dog at all times
and ask permission before approaching. If an owner says No you can't pet him/her or please
stay back, then please listen to the owner. They know what their furry friend can and cannot

Please cooperate with these requirements, and show respect for your neighbors
and your community. 
 
*******************************************************************